>
Our Expertise
>
Training
Training
Introducing training and capacity building programs
KDS designs and implements specialized training programs to strengthen the capacity of foreign public officials and offers specialized training courses on public management, trade and FDI promotion, private sector development, as well as other areas. From 2005, KDS has been conducting workshops and capacity building programs for publics officials from Paraguay, Azerbaijan, Iraq, Mongolia, Laos, Tanzania, Senegal, Ghana, etc.
Training on economic development strategy for foreign public officials
Training on public policy planning and capacity building through practical training
Strengthening capacity for ODA program management
Designing and conducting workshops for specialized areas of international development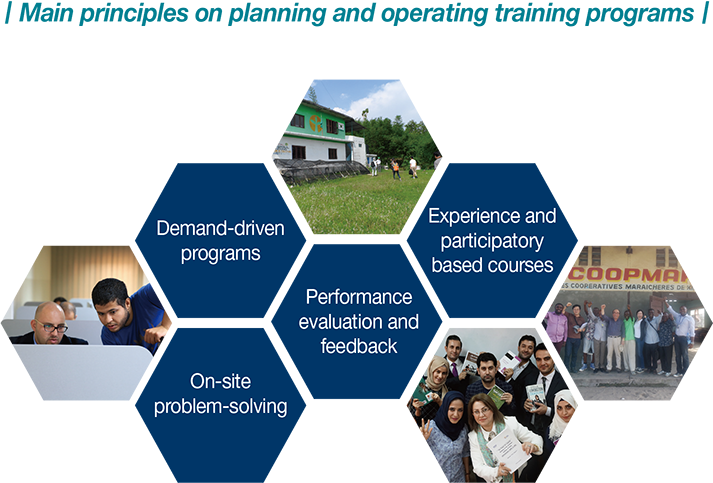 Major Credentials
Capacity Building for Strategic Development Policy and Fiscal Management of the DRC

2018~2019, AfDB

The focus of this program is to share knowledge and skills in executing strategic development policies and implementing public finance reform based on the Korean transformative model of development.

Reform in Taxation System of Iraq KRG

2019~2021, KOICA

To share knowledge and experience of Korea's tax policy and system for supporting the Iraq KRG to improve its tax system and efficiency in tax administration.

KOICA-UNDP Partnership for Capacity Development for an Integrated National Complaint Handling System (SP4N-LAPOR!) in Indonesia

2021~2023, KOICA

Capacity Building of Indonesian Government officials in civil complaints management, to contribute to the effective e-governance system of the Government of Indonesia.

Performance-based Public Human Resource Management System in Ghana

2017~2019, KOICA

This is a multi-year training program aimed at making an introduction to Korea's public performance management system (PMS) and personnel management system raising awareness of the importance of performance management; and building an Action Plan to improve the performance evaluation system of Ghana.

USCDC Global Health Security Agendga (GHSA) Symposium

2019, USCDC Ghana

International Symposium sponsored by USCDC and KOICA and hosted by KDS on the purpose of discussion and knowledge sharing on Global Health Security Agenda for experts from both Korea and aborad.